Create more space
How To Improve Your Home and Add Value
We look at the areas of your home where you can enhance your living space and add value.
Increase Your Living Space
Without a doubt, increasing the amount of living space in your home will add the most value. Extending the square footage of your home could also enable you to enjoy your home even more but think carefully about the extra space that you may need.
The need for additional space and storage in our homes has become more important than ever before, as we adapt to our changing work styles and lifestyle needs.
You can extend to the side, rear or front of your home and if the extension is designed to comply with permitted development rules it won't require planning permission, saving you both time and money while still creating attractive, useful space.
You could consider extending to the rear, creating a spacious, open-plan kitchen/living/dining room, or to the side, adding a useful utility room and WC; there are plenty of options.
Make More of Your Outside Space
If you have some outdoor space, a garden room, studio or pod could enhance it while creating a dedicated, separate workspace for use during the day, a TV room that can be enjoyed in the evening and a room for hobbies, exercise or entertaining.
Rooms that are multifunctional and cost effective to create can offer the most value to families, which is why garden rooms are increasingly popular.
Choose Interior Styles That Won't Date
Create spacious, light spaces with clean lines and a neutral décor and you'll enjoy a timeless style that can be easily and cost-effectively updated using a new piece of furniture or a feature wall, for example.
Think neutral tones and colours such as beige, white and black and darker shades of green and navy blue, which never go out of fashion. Natural materials rarely age, so consider incorporating stone, wood, baskets and plants.
Avoid Costly Changes
Be careful of 'improvements' that could actually reduce the value of your home or put off potential buyers if you decide to sell at some point.
Try to avoid décor that will date quickly, as it'll need changing and updating regularly, as trends and tastes change, and can even put prospective buyers.
Converting a garage is also one area to avoid, as it often removes space that's much needed for storage. Likewise, losing a bedroom in favour of an extra bathroom or knocking two bedrooms into one, can affect a home's value, as it reduces the number of bedrooms and often the number of potential buyers.
Essentially, create more space and storage, not less.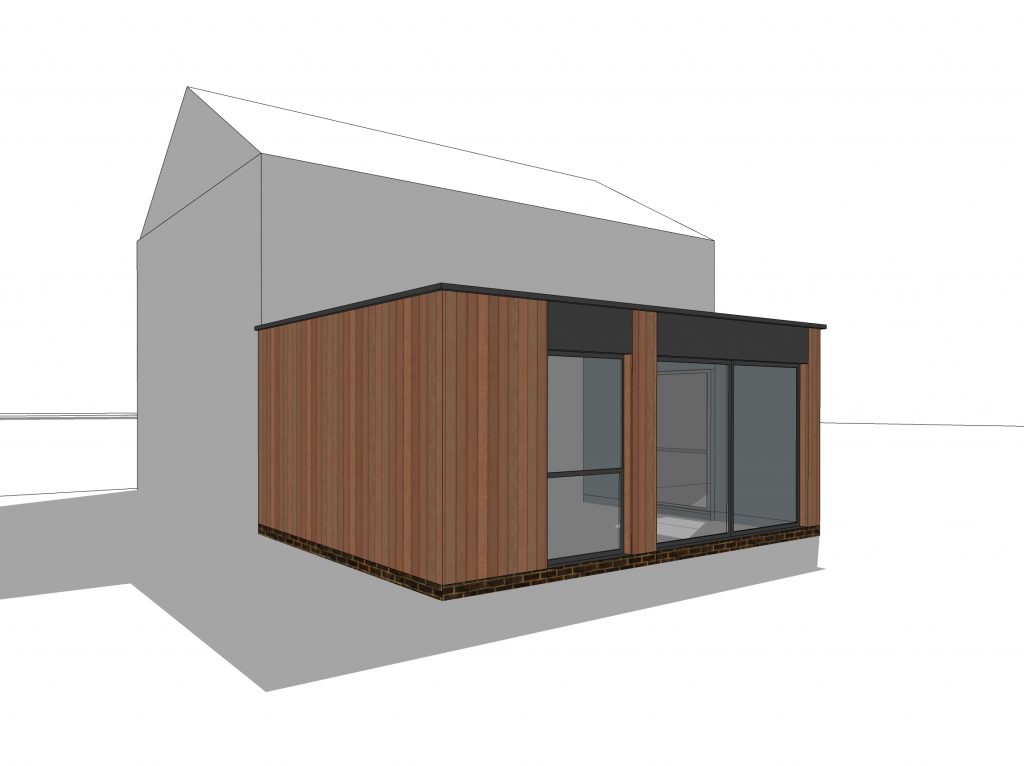 Make Enhancements On a Budget
Make the most of the space you have and put your under-utilised areas to use to create additional square footage.
We often have space in our gardens that we don't use much, and these are ideal for a cost-effective multi-functional room that can be used by all the family and offer additional storage. And if you're a competent DIYer, you could opt for a garden room kit that you install yourself (or with the help of a builder if you prefer) rather than waiting for a garden room that's installed for you.
Decorating will always improve a room, whether it's a fresh coat of paint, creating a feature wall or cleaning up the grout between tiles.
Replacing a worn worktop in the kitchen or updating a bathroom with a new sink or shower screen can instantly lift a room for a relatively low cost.
And the cheapest hack of all is decluttering; tidy up your rooms and your garden and make the most of the storage space you have. And create more storage if you need it, using shelves, racks, furniture with storage space and organisers.
Think About How You Live in Your Home
When considering improving your home, first and foremost think about how you and your family want to live in and enjoy your home. What do you need in order to make the most of your home? Of course, adding value is also important and it's worth considering what will appeal to potential buyers and what might put them off.
What will enhance your living arrangements? Increasingly, it's workspace and storage we need, ideally separate from our home, as more of us spend time every week working from home.
By thinking carefully about how you invest in your homes, you can create space that can be used by every member of the household every day of the week.